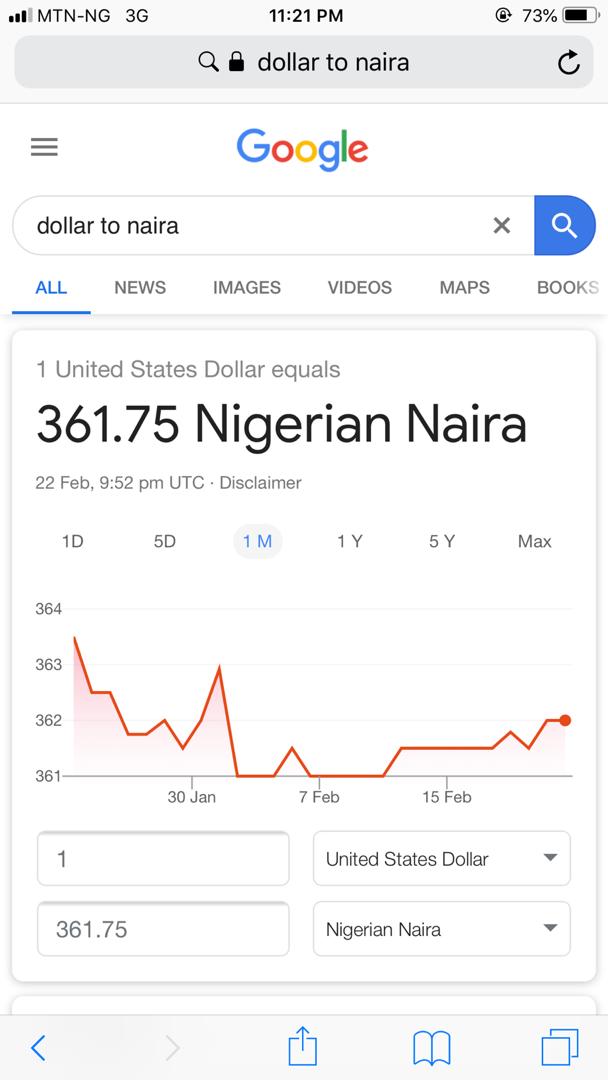 Just as we wait for the election ,Exchange rate just changed.
Few hours to the presidential and National Assembly election, Nigerians were perplexed when the Google search engine 'showed' that the Naira has suddenly appreciated and is now trading at N184 to a dollar.
The last time the country's currency traded at N184 naira against the dollar was in 2015 and many people were wondering what was responsible for this new figure being displayed in the evening of Friday, February, 22.
Posted by Clef onyeigba