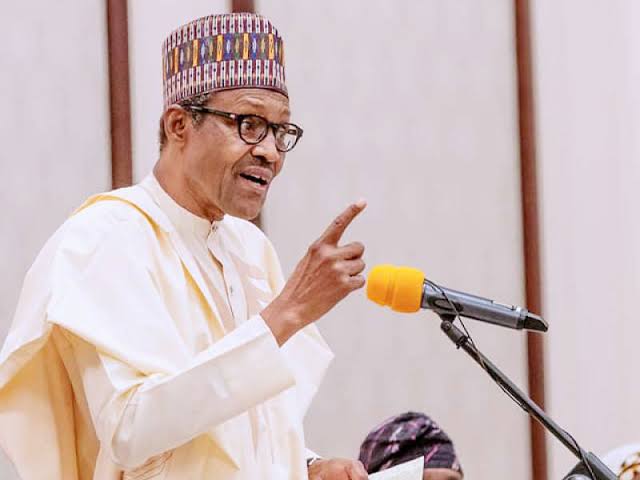 Results from the Presidential and National Assembly elections across Nigeria has started coming in from different Local Government Areas (LGAs) in the country, with most Nigerian anxiously waiting to know who is winning.
9jalatest.com Reports that the Independent National electoral commission   (INEC) commenced the Presidential and National Assembly elections at exactly 8 am on Saturday, February 23, amidst tight security.
Nigerians voted from a list of seventy-two (72) Presidential candidates and 6,584 National Assembly  candidates.
Ninety-one (91) political parties are participating in the 2019 general elections, however, some would not be fielding candidate for the position of the president, while others endorsed candidates of the PDP and APC.
According to the figures recently released by INEC, there are currently 84,004,084 registered voters compared to 67,422,005 in the 2015 elections.
In the build-up to the elections, Incumbent president Muhammadu  buhari  of the All progressives Congress (APC), Nigeria's ruling party and Atiku Abubaka of the peoples Democratic Party (PDP), Nigeria's main opposition party, have popped up clearly as top contenders for the office of the president.
This online news platform understands that Atiku is winning in some part of the country. Buhari is winning also in some places where elections took place.
9jalatest.com: Brings live updates of the official Presidential and National Assembly election results as announced by INEC officials at the various polling units.
Below are the results… (PLEASE REFRESH ALWAYS)
Gbonyin LGA, Ekiti South Senatorial District of Ekiti State.
SENATORIAL RESULTS
NUMBER OF REG. VOTERS: 49850
ACCREDITED VOTES: 22090
ADC – 39
APC – 13534
ASD – 07
DA – 04
LP – 04
NAC – 06
NPC – 17
PDP – 8093
PPN – 04
TOTAL VALID VOTES : 21708
REJECTED VOTES : 251
TOTAL VOTES CAST : 21959
COLLATION OFFICER: DR AGBOOLA
AWKA SOUTH LGA, ANAMBRA CENTRAL SD
PRESIDENTIAL 
NO OF REG VOTER-13056
ACCREDITED-2249
AAC-3
AAP-1
ADP-3
AGAP-1
ANDP-1
ANN-1
APC-80
APDA-1
APGA-46
DPP-1
GDPN-1
GPN-2
NND-1
NPC-1
MRM-1
PCP-29
PDP-1968
PPA-1
RAP-1
SDP-4
SNC-1
UDP-1
UP-1
YPP-11
TOTAL VALID- 2161
REJECTED-32
TOTAL CAST-2193.
Ise/OrunLGA, Ekiti State.
Presidential
AAP: 007
ABP: 002
ACD: 003
ACPN: 02
ADC: 016
ADP: 008
APC: 14529
PDP: 4826
PPA: 04
PPN: 02
Total valid votes: 19660
Rejected Votes 410
Total Votes cast 20,070
Total Registered Voters 41,823
Total accredited voters: 20,295.
EKITI SOUTH SENATORIAL DISTRICT, IKERE LGA.
REPS RESULTS
NUMBER OF REG. VOTERS: 61615
ACCREDITED VOTES: IT IS NOT ON THE PAPER
ADC – 329
APC – 15078
ID -03
JMPP – 04
LP – 06
MPN- 02
NAC – 06
PDP – 11676
PPN – 08
PT – 02
ASD – 18
BPD – 32
NDLP – 13
YDP – 01
KP – 05
TOTAL VALID VOTES : 27183
REJECTED VOTES : 562
TOTAL VOTES CAST : 27745
COLLATION OFFICER: DR OKETAYO. 
Mr Oketayo corroborated that hoodlums invaded WARD 9 UNIT 06 which led to the cancellation of the unit's election.
Oye-Ekiti LGA, Ekiti State.
Presidential
A: 004
AA: 002
AAC: 019
AAP: 007
ACD: 03
ACPN: 009
ADC; 028
ADP: 007
AGA: 010
AGAP: 00
ANDP: 01
APC: 14,726
APDA: 011
APP: 07
NNPP: 003
PDP : 11427
Total valid votes 26749
Rejected Votes 802
Total Votes cast 27551
Total Registered Voters 60,226
Total accredited voters: 27,654.
Please note that these results are yet to be confirmed by the Independent National Electoral Commission, INEC, the only body recognised by law to declare election result.
Posted by Clef onyeigba